Back to staff directory
Erin Andrews (on leave until March 2023)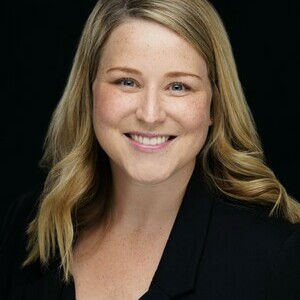 Vice Principal/Directrice Adjointe
Phone: 780 791 6990
Hi there! Hello! Bonjour and welcome to École Dickinsfield! My name is Mme Andrews and I am one of the new Vice Principals and a Kindergarten French Immersion teacher here at ED this year! We're going to have a ton of fun learning, playing and growing together and I'm so excited to get to know you! I can't wait for all that the 2020-2021 school year has in store for us!
I moved to Fort McMurray in 2013 and began my teaching career at École McTavish where I taught junior high Physical Education, In 2015, I took on a role with the APPLE Schools project as a School Health Mentor supporting elementary schools across the division in promoting health. Most recently, I've spent the last several years teaching PE and a variety of other subjects and grades at Christina Gordon Public School. This school year, I'm excited to be joining the École Dickinsfield family!
I grew up in Hampton, NB, where I completed the Early French Immersion program from Grade 1-12 and then graduated from Hampton High School in 2007. In 2011, I completed a Bachelor of Science in Kinesiology at Dalhousie University in Halifax, Nova Scotia. In 2013, I graduated with a Bachelor of Education from St. Francis Xavier University in Antigonish, Nova Scotia. I love learning and have kept up my studies in the last few years as well by completing a Masters of Education through St. FX. My family is still back home on the East Coast and I love to travel back to visit each summer.
Although this year will be different, I have no doubt we are in for exciting year of learning and leadership! If you'd like to keep up to date with all that is happening in our French Immersion Kindergarten class this year, stay in the loop by following @MrsAndrews_VP on Twitter and Instagram!
Go Flyers!