Back to staff directory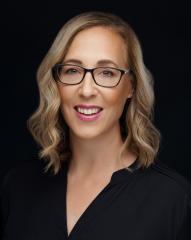 Principal/Directrice
Phone: 780-791-6990
Hello, Bonjour! My name is Erin Keca, principal at École Dickinsfield School, and in my 6th year as part of our school Administration team.
Though I am originally from New Brunswick, I grew up in Fort McMurray, attending FMSD schools from grades 1-12, and being part of one of the first groups of students to be in French Immersion at Frank Spragins Elementary School and Birchwood School. I am a proud graduate of Fort McMurray Composite High School. I received a Bachelor of Education Degree from the University of Alberta in 1997, and recently completed my Masters of Education through the University of Calgary.
I began teaching in FMSD in 1998, at Dr. Clark School teaching both Jr. Skills and grade 6. Throughout my years with our school Division I have also taught at Westwood High School and École McTavish High School, teaching grades 9-12 Math and as an LAC teacher. I spent 4 years at the Division Office as the Numeracy and Curriculum Coordinator, before becoming Vice Principal at at École Dickinsfield School in August 2016.
My heart belongs to at École Dickinsfield School as my three children all attended our school. My husband and I chose this school because we knew it was a wonderful place for our children to grow, learn and develop as leaders. I am proud to say that this is a lasting legacy at our school and parents can be confident that their children will also develop in these ways. Our staff give their best each and every day and truly care for all the students in our school. Thank you for choosing École Dickinsfield School, and please do not hesitate to contact us.
Sincerely,
Erin Keca